Welcome to American Mashona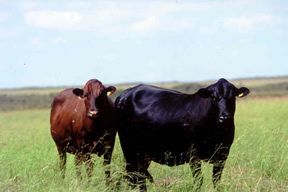 Breed Background
Hardiness, fertility and a significant degree of disease and parasite resistance are the result of centuries of natural selection under arduous African conditions.
More Information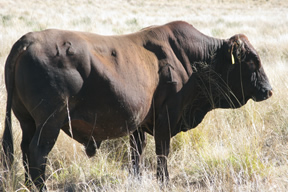 Our Research
Weaver Ranch sold 71 half Mashona steers to New Mexico State University's feedlot research station at Clayton, New Mexico.
More Information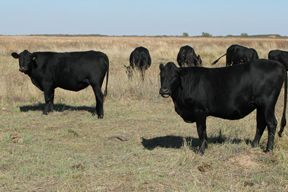 For Sale
Our entire herd of approximately 500 head of registered and commercial Mashona cattle is being offered for sale.
More Information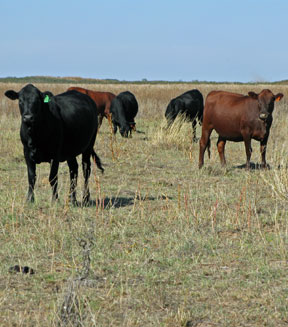 Jim Weaver, owner of Weaver Ranch in Causey, NM, first became interested in Mashona cattle while doing bird survey work in the back country of Zimbabwe in the 1980's. They have very distinct wet and dry seasons there. By the end of the dry season forage was scarce and the cattle were looking poor. What impressed him was how well they bounced right back once the land greened up when the rains came...the cattle gained weight rapidly and produced healthy calves besides.
He thought they'd be a good breed for the dry southwestern U.S. This was affirmed by some academic folks at Texas A&M University and elsewhere that were familiar with the breed and the research that documented their performance. In the mid 1990's we undertook, with the help of Dr. John Tiffin, and under a strict and never before privately used USDA germplasm importation protocol, to collect, freeze and import to the US embryos from the top herds in Zimbabwe. Our first calf was born in the U.S. in 1997.
Our Mashona cattle have done very well in New Mexico. Their moderate size, low birth weights, and heat tolerance serve them well. Our cows weigh about 950 lbs (431 kg) and the bulls 1350 lbs (612 kg). Average birth weights for calves are just over 50 lbs (23 kg). Dystocia is nearly unknown in this breed. Slaughter weights for the most recent group on feed were 1150 lbs (522 kg) and 1030 lbs (467 kg) for steers and heifers respectively.
Quality and yield grade improvements were the most obvious benefits of the use of Mashona bulls on local cattle, mostly Angus and Brangus. Quality grade was nearly doubled in most cases. Additionally, low birth weights proved especially advantageous for first calf heifers. In all cases, hybrid vigor was apparent. The Mashona is different and that difference will continue to be its most valuable attribute as we all strive to improve the quality of the beef we produce.